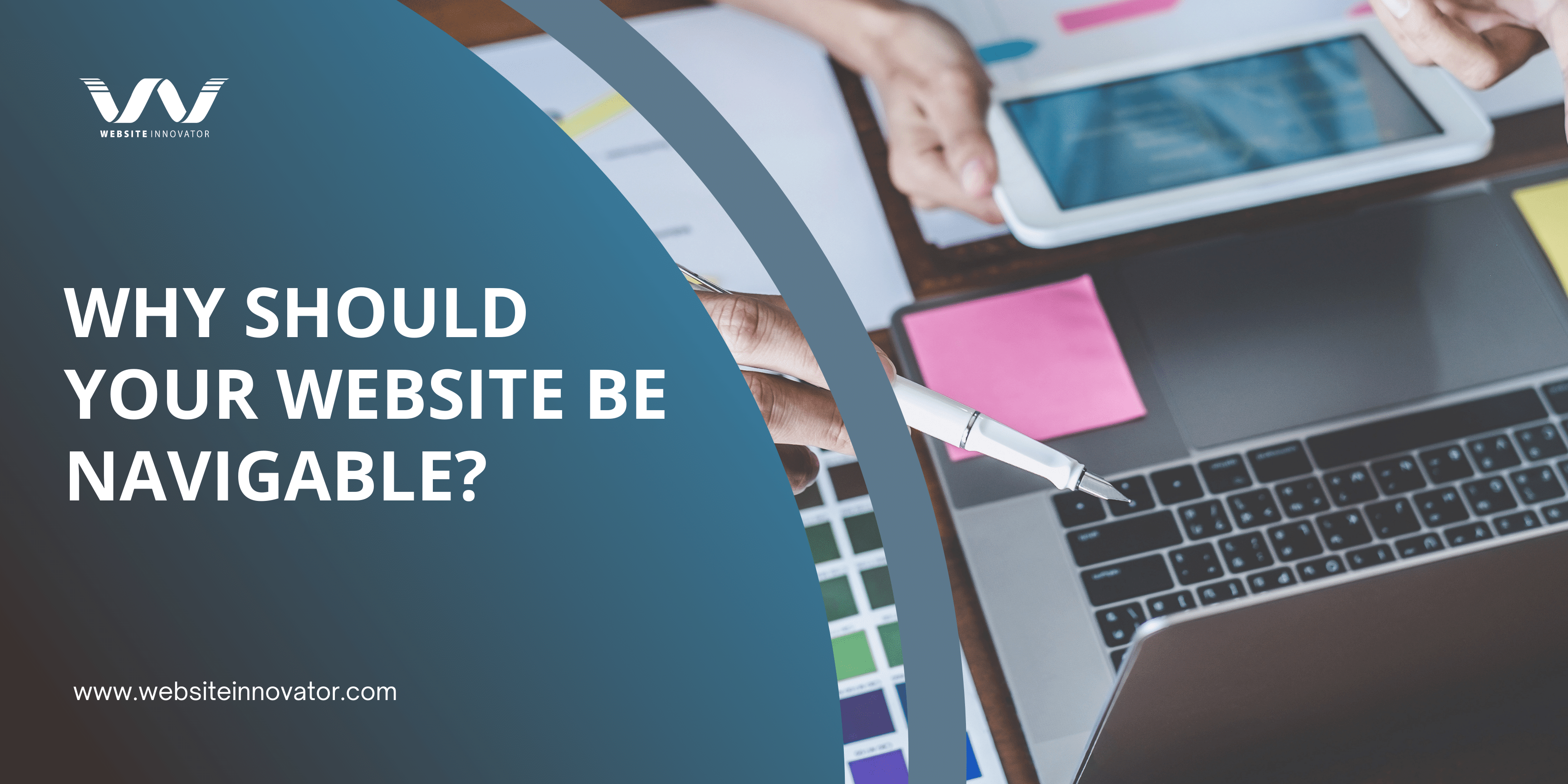 Why should your website be navigable?
Say you're on a search for your favorite snack at a grocery store, but you find no aisle indicator? Frustration would be many of our instant responses, and some of us may even drive back home with a huff. This is what will happen to users that arrive at a confusing website: though they arrive with the expectation to find what they need, they have no idea where to go. For this reason, making your website simple to navigate through is a critical component for your web presence. In fact, according to a survey done by Clutch, 94% of Internet Consumers report the most important feature of the website to be easily navigable. So, what are some ways to make your website much more navigable?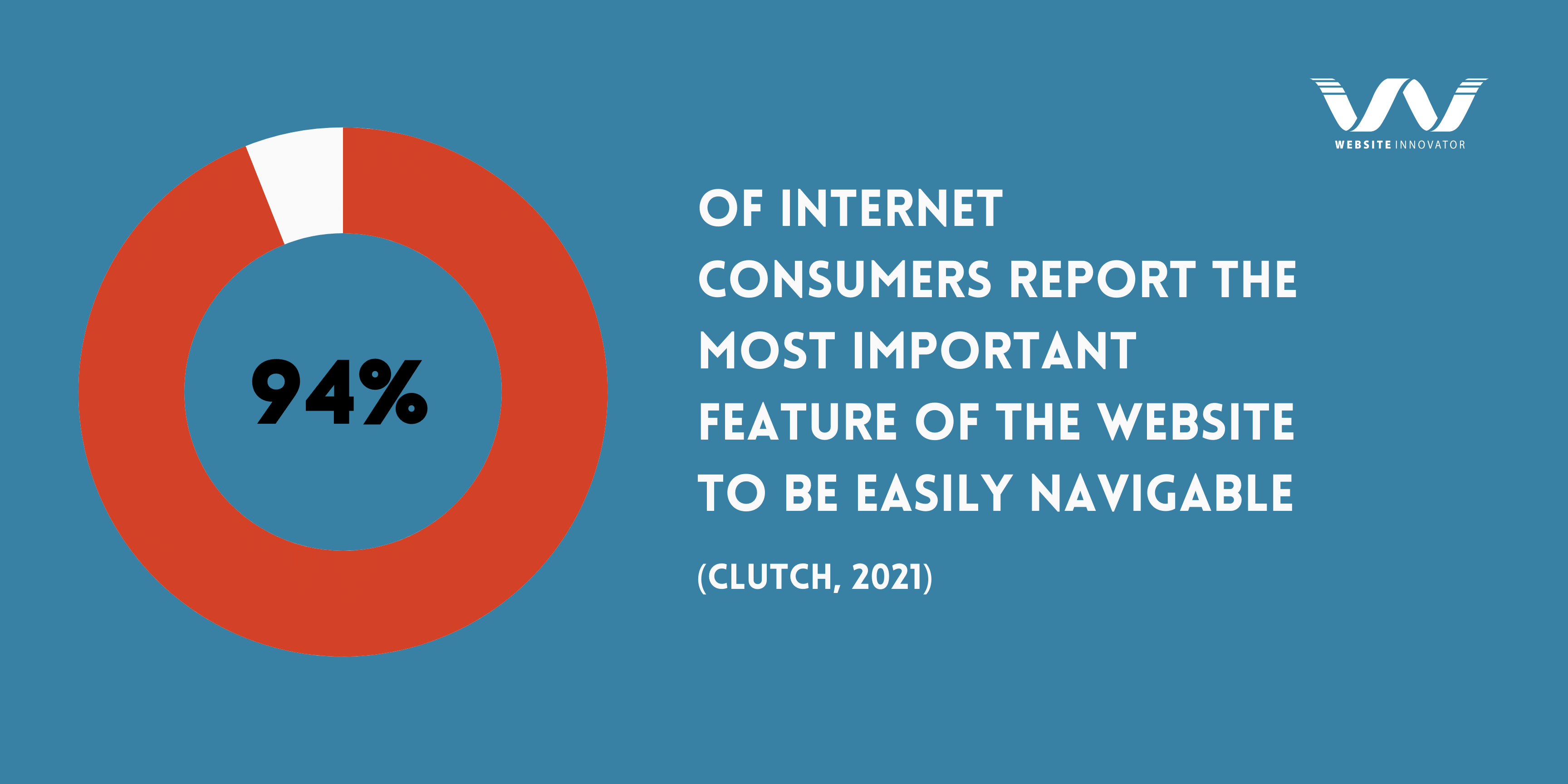 Clear, concise Menu
Your website's menu bar where users will look first to guide themselves to the information they need. So, it is important to never have it clustered and messy. Try not to include too many categories in your menu bar, for it can risk a disorganized, muddled impression. Instead, try using sub-tabs and navigators inside individual pages, limiting the number of categories in the displayed menu bar. Consider even adding a search bar for users to find specific, personalized information on your website.
Faster Website Loading Speed
According to Statistica, the average number of minutes people spent daily on their desktop Internet browsing was 38 minutes. In that short interval, users are looking for effective, desired information to be found. Having a fast website loading speed can significantly decrease the time it takes for users to locate their wanted information, leaving them more satisfied and fulfilled. In addition to user satisfaction, your website can be discovered and navigated to more easily through a faster speed. Google ranks websites based on their relativity for the user, and one of the important criteria is the website's loading speed. Through a faster website, you can go beyond making your website navigable for existing users, further to new visitors .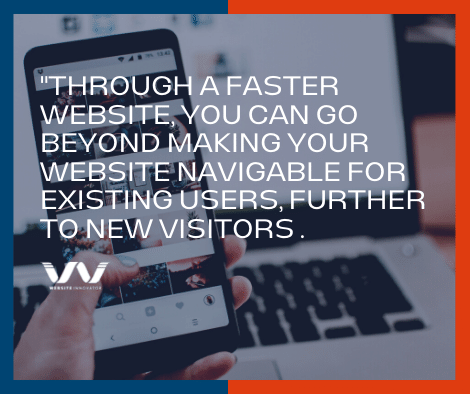 Simple, Coherent Visuals
A picture is worth a thousand words, and so are the pictures on your websites. Consider adding appropriate icons, pictures, or colors for your website's content. This can be especially useful for the mobile version of your website, where the display is shorter and the number of words is constrained. Inserting pictures and icons can prompt the users to interpret what and where your contents exactly are, letting them navigate to where they exactly need to be.
In addition to these components, making your website easier to navigate involves many analysis and strategies. That's why we are here to help. Contact us today for making your website more navigable and innovative: Innovator's got it all.
References:
Do you need our assistance? Click here to contact us today.