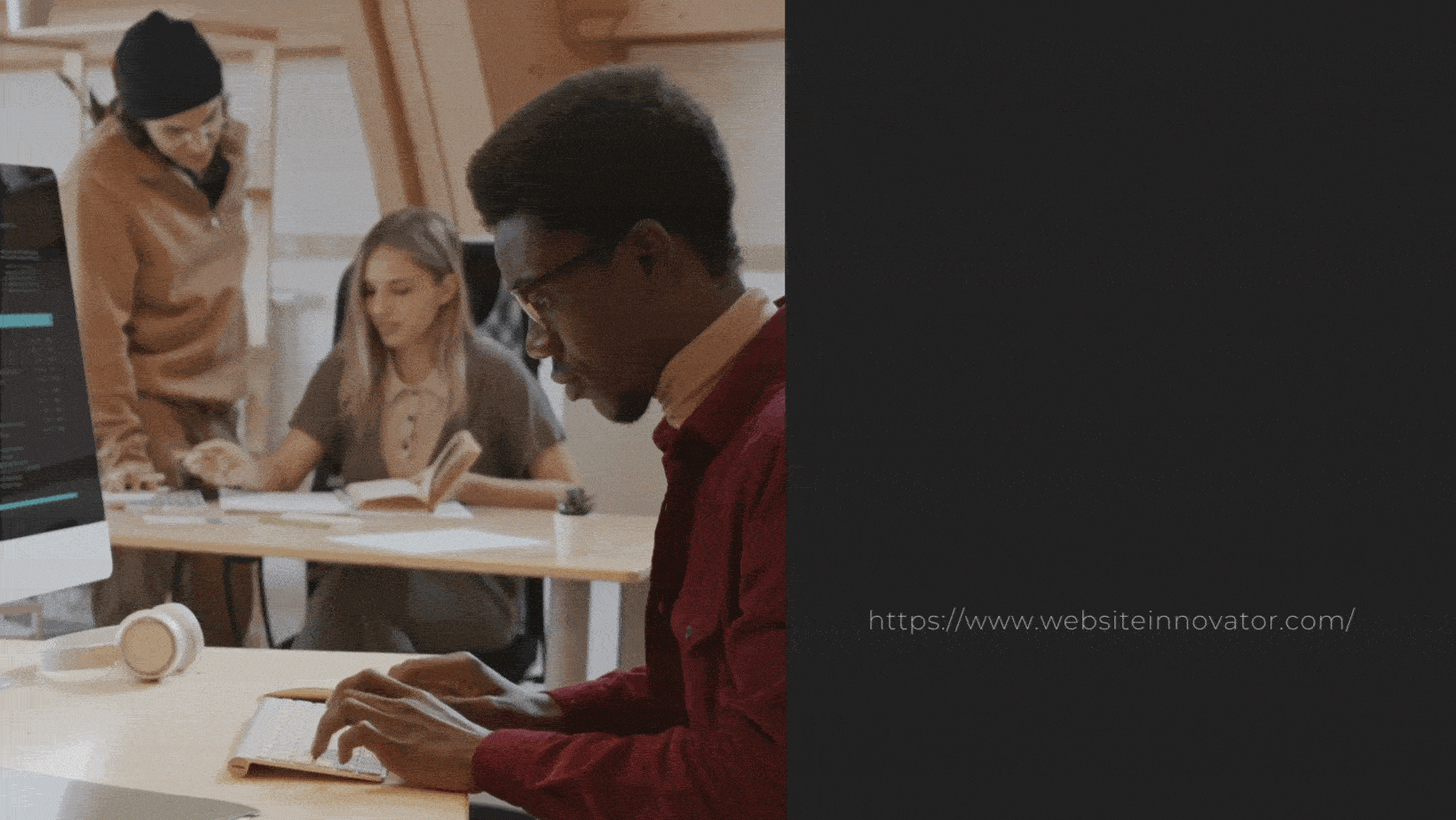 What Factors Affect Web Design Costs?
Your business is important. Your website is just as important as your company's logo and exterior. Every aspect of your business is significant. The web is now a place for exploration.
Customers and potential customers alike are now turning to the web for information. They are looking for reviews, product information, and more. They want to know what your business is about and what it can offer them. As such, it is essential to have a website that is attractive, informative, and easy to use. But how much does web design cost?
The cost of web design depends on a variety of factors. These include the complexity of the design, the number of pages, the type of content, the number of features, and the amount of customization required. Additionally, the cost of web design can be affected by the experience of the web designer, the type of hosting, and the amount of maintenance required. All of these factors can affect the overall cost of web design.
Customers often use the web to assess the credibility and legitimacy of businesses. Attracting new customers and finding new business opportunities are essential for any business. Investing in web branding is an essential part of this. It is the most effective way to communicate the brand identity and functionality to customers.
With the advent of artificial intelligence, there's a notion that AI can build a website for you. There are a surplus of AI tools available, which produce quality, readable blogposts within a split second. It even seems like the writing and editing AI tools can produce the contents beyond a human can produce with hours.
But, is that really the best approach? The answer depends. AI tools work based on previously defined parameters and existing data. AI can be customized and improved, but it cannot create content that is entirely unique to you and your customers. In other words, brand new content that tailors to your website cannot be created with AI. The website's needs determine the need for new content. These needs can include being linked to other websites or standing out from competitors. Creating a new website brand requires more than AI generated content for long-term success. If your business has distinct target users, this approach may not be ideal.
As your website is a reflection of your brand, having a bespoke, professionally designed website can make all the difference in how your brand is perceived. The final website product comes from various developers, front-end designers, and content developers' collaboration efforts, with various testing measures to ensure the website's readability and intuitiveness. Depending on the extent of the needed web design, this results in various extents of team meetings, development hours, consultation audits, and many more processes. With the nature of additional aspects being discovered while a product is being built, additional functionalities may be added to the project, requiring more hourly labor and creative efforts within the website design.
When it comes to website design, it's crucial not just to focus on the price tag but to consider the value it brings to your business. A quality website design may come at a cost, but its value and the returns it brings in the long run far exceed the initial investment. It's an asset that, when designed right, can amplify your brand, engage your audience, and drive your business growth. So, remember, when considering the cost of website design, you're investing in a powerful tool that's crucial for your business's success.
What's Included in a Quality Web Design?
A well-crafted website doesn't just look appealing—it functions seamlessly, providing an excellent user experience. Here's what's typically included in a quality web design:
User-friendly navigation: A good website should allow visitors to find what they're looking for quickly and easily.
A road without a roadmap can leave visitors feeling lost and confused, unable to find the valuable content they were looking for. Quality web design, however, incorporates information architecture so that all content is accessible and easily discoverable. Additionally, features such as effective navigation and dynamic animations can help to keep users engaged and increase the likelihood of them finding what they were looking for. Careful engineering of buttons, margins, navigation bars, and footers takes into account the potential actions of users, creating an effective environment for them to explore. By ensuring that a roadmap is in place, visitors can reach their destination quickly and without frustration.
Responsive design: With the increasing use of mobile devices for internet browsing, a responsive design is non-negotiable—it ensures your website looks great and functions well on all devices.
Websites today must be designed to be responsive and optimized for many different device types and sizes. No longer are websites only viewed on desktop computers, but there are also tablets, smartphones, and other emerging devices that also must be taken into consideration. It is essential that when designing a website, the look and feel of the site translates well to all device types, so that it can be easily navigated and read regardless of the device it is being viewed on. Careful testing is an important part of the website design process, making sure that all content, graphics, and navigational elements are visible and usable on every device. A quality website design process should encompass all the necessary steps to ensure that the website is optimized for multiple devices, giving users a great experience no matter how they access the site.
Search engine optimization (SEO): SEO strategies incorporated into your website design help improve your website's visibility on search engines, attracting more organic traffic.
The world wide web (WWW) is a network of information that connects people across the globe. It provides a platform for businesses to create websites that can be accessed and discovered from different countries, regardless of geographical boundaries. To ensure that your website is visible to the maximum number of people, it is important to employ effective search engine optimization (SEO) strategies. These strategies involve evaluating the content of the website and selecting the most relevant search keywords that are likely to attract the target audience. Additionally, SEO techniques can help to improve the ranking of the website on search engine result pages, thus increasing its visibility and accessibility.
Factors that Impact Web Design Cost
The cost of web design can vary considerably based on several factors:
Complexity of the site: Websites with advanced features, the need for custom coding, or several third-party integrations usually require a higher investment.
Number of pages: The total number of pages—including landing pages, content pages, and blog pages—affects the time and effort required, impacting the cost.
Technology used: The choice of the content management system, hosting requirements, and any web applications used can also influence the cost.
Design elements: Unique logos, custom visuals and illustrations, and the intricacy of the color scheme can add to the design cost.
As there is no one-size-fits-all when it comes to web design, the total cost of the website depends on a variety of factors. These factors can range from the branding strategy of the business, to the type of business itself. For example, websites for restaurants may need to be designed with a single page featuring straightforward wording and visuals that entice customers. On the other hand, websites for service-based businesses need to have numerous pages that contain detailed information and a content management system for easy updates. Furthermore, the cost of the website can be impacted by the complexity of the design and the amount of customization needed. This may include the use of animation, video, and interactive elements to enhance the user experience. Additionally, the cost of the website may also be affected by the hosting fees and the availability of technical support. All of these factors need to be taken into consideration when determining the total cost of the website.
Web Design Cost Range
The cost of web design varies based on who you choose to create your website:
DIY website builders: These are typically the cheapest option, suitable for very small businesses or start-ups with a tight budget.
Freelancer rates: Hiring a freelance web designer can be a cost-effective option for small to medium-sized projects.
Agency rates: A design agency can handle larger and more complex projects, providing a comprehensive service but at a higher cost.
However, the rates of such designs depend greatly in the return of benefits experienced by the visits, as well as their pros and cons. While DIY Website builder-based websites can be efficient in devoted time resources, as well as communication of information, it lacks the clear communication of the brand identity and may lead to appealing less to customers. Freelancer-based projects effectively create websites that are needed for the time being, but may be missing further maintenance or a guaranteed quality. Though the design agencies usually require higher cost-estimate, the one-time cost invested into the agency, as well as the driven metrics to measure the website's success, balances out the risks involved in other web design options.
Web Design Cost Estimate
When it comes to estimating the cost of web design, numerous factors come into play. These can range from the complexity of the site, the number of features, the need for custom coding, third-party integrations, the number of pages, the technology used, and the design elements involved. Therefore, providing an exact estimate without fully understanding the project's specific requirements can often be challenging.
On the other hand, Website Innovator offers a cost-effective solution compared to competitors for several reasons:
In-house Expertise: At Website Innovator, we have a team of skilled and experienced web designers, developers, and digital strategists, which eliminates the need for outsourcing any part of the web design and development process. This in-house expertise not only ensures seamless and efficient project execution but also helps in reducing costs.
Bespoke Solutions: Every business is unique, and so are its needs. We provide custom web design solutions tailored to meet your specific requirements. This bespoke approach means you pay for what you need, not for superfluous features or designs.
Scalable Designs: We create websites that can grow with your business. This scalability means that as your business expands, your website can easily be updated and expanded without the need for a complete redesign, making it a cost-effective long-term solution.
Proven Processes: Our established and streamlined processes mean that we can deliver high-quality results efficiently. We've honed our techniques over time to minimize project setbacks or overruns, helping to keep costs down.
Ongoing Support and Maintenance: Unlike some competitors who may charge extra for ongoing support and maintenance, Website Innovator includes this as part of our packages. This proactive approach means potential issues are addressed before they become costly problems.
At Website Innovator, we believe in transparency, quality, and value for money. We aim to provide our clients with top-notch websites at competitive prices, making us a cost-effective choice for your web design needs.
An Unforeseen Cost: When Cheap Becomes Expensive
In our decade-long journey in this industry, we have witnessed numerous instances where customers faced difficulties with cheap website builders and freelancers. They may save you money in the short term, but these savings can quickly evaporate when issues arise.
Unreachable Vendors: Customers have reported being unable to contact their cheap builders when they needed changes or faced problems with their website. This often leaves them with no choice but to start from scratch with a new developer or service, doubling the cost and effort.
Ownership Disputes: We've seen instances where relationships with cheap builders soured, leading to disputes over domain names and social media accounts. Resolving these disputes can be time-consuming, expensive, and damaging to your online presence.
Career Shifts of Hired Freelancers: Freelancers may provide affordable services, but they may also change their profession at any given time. This can leave you without support or updates, potentially affecting the functionality and security of your website.
Lack of Continuity: One of the significant risks associated with cheap website builders and freelancers is a lack of continuity. If they decide to shut down or move on, there is no guarantee that you will receive ongoing support or updates.
Website Innovator, however, offers a different story. Our decade-long presence in the website design industry is a testament to our commitment and reliability, reflecting our effective website design pricing process. Whether you are looking for a simple website or a web-embedded application to be developed, we provide transparent, efficient web site design cost significantly more affordable than the average web design cost.
We are here for the long haul. Our team is always available to provide support, make changes, and ensure your website remains up-to-date and functional, while all maintaining affordable web design. We work hard to foster strong, lasting relationships with our clients, ensuring that you always have access to your domain, social media accounts, and any other digital assets related to your business.
With Website Innovator, you are not just investing in a website; you're investing in a partnership. We value your business as much as you do, and we're committed to helping it grow.
Conclusion
Creating a budget for your website should involve considering your business needs and researching the available web design options. While it may be tempting to cut corners, investing in a quality design can pay off significantly in the long run. Though web design cost is an important aspect to consider in business ventures, it is important to also consider the potential benefits a quality website brings and the amount of effort put into creating a website. A professionally designed website is an investment in your company's future, enhancing your online presence, and helping your business grow, which is still possible with an affordable, reasonable website design cost.
Choosing the right partner for your web design project is as crucial as the design itself. According to Website Builder Expert, the cost of a bespoke website can be higher, but the value it brings to your brand is immeasurable.
It's evident from FreshBooks that web design costs can vary greatly based on the complexity of the project, the website type, and the designer's experience. Basic websites can range from $500 to $2,000, while intricate, custom-feature websites may cost anywhere between $2,000 and $20,000 or more.
Useful resource:
https://www.freshbooks.com/hub/estimates/how-much-do-web-designers-charge
While these numbers may seem daunting, it's essential to align your budget with your needs when contemplating web design costs. An informed exploration of various web design options and price comparisons can lead to the perfect match for your project.
Quality design is pivotal to a website's success, making it a worthy investment. At Website Innovator, we understand the delicate balance between cost and quality. Our expert team is committed to delivering high-quality, bespoke web designs that bring your brand to life while offering maximum return on your investment.
Contact Website Innovator today for a web design pricing - Let's explore how we can help bring your vision to the web.
At Website Innovator, we understand that web design costs can be a major factor in the success of your project. That's why we offer a range of services to fit any budget. Whether you're looking for a basic website or a complex, custom-feature website, our team of experienced web designers can help you create a website that meets your needs and budget. We also offer a variety of payment plans to make it easier to manage your web design costs. With our commitment to quality and customer service, you can be sure that your website will be a success.