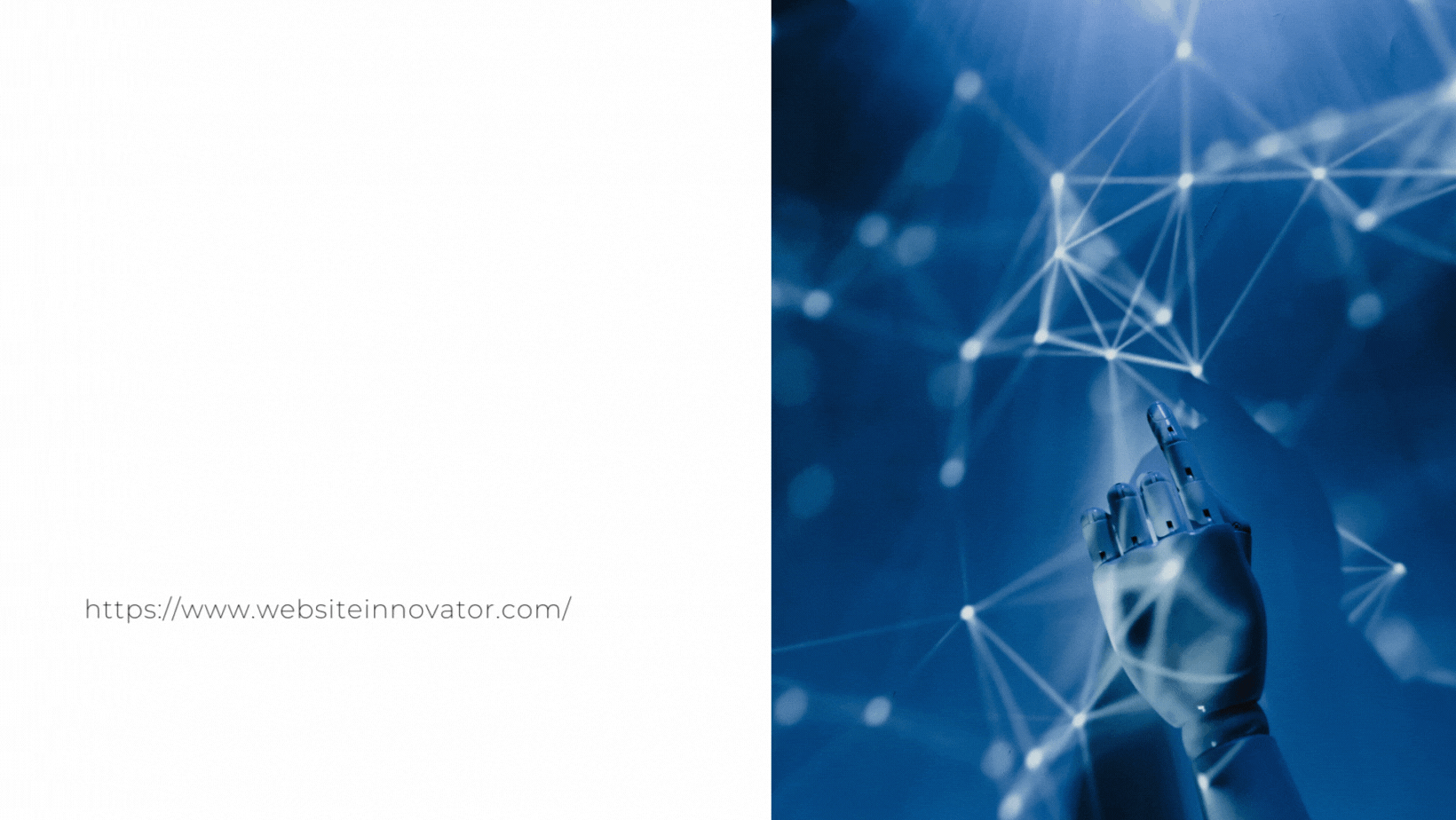 by Website Innovator | 6/1/2023 | Tips
2023 AI Seminar – Empowering Small Business Productivity with AI technology
2023 AI Seminar – Empowering Small Business Productivity with AI technology
Embrace the ever-evolving digital landscape and uncover innovative solutions to your business challenges at the 2023 AI Seminar. As we enter the second phase of digital technology transformation in 2023, this seminar is designed to provide you with practical insights and hands-on exercises focused on the intermediate-level applications of artificial intelligence. These powerful AI tools have the potential to directly impact and revolutionize real-world business scenarios, and this Korean seminar will equip you with the knowledge and skills to harness their full potential.
In today's rapidly changing business environment, it is essential to stay ahead of the curve and adapt to the emerging opportunities presented by AI tools. While concerns about the impact of AI on job roles may exist, our seminar will address these apprehensions and demonstrate how effectively utilizing AI can automate processes and streamline content generation. By embracing these advancements, businesses can experience enhanced efficiency and productivity.
Throughout the seminar, we will explore a wide range of AI tools specifically tailored for marketing, work processes, project management, and other business functions. By gaining a deep understanding of these tools' capabilities and the advantages they offer, you will gain valuable insights into how AI can optimize your business operations and drive success in today's dynamic digital landscape.
Join us at the Challenges and Changes Seminar to delve into the limitless potential of AI and unlock new possibilities for your business. Together, let's navigate the ever-changing digital landscape and seize the opportunities that lie ahead. Register now and embark on a transformative journey towards business growth and success. For our Non-Korean speakers, registration for English seminar will open shortly.
Who should come
Designed to cater to a wide range of professionals, including business owners, managers, solo entrepreneurs, and industry experts, this seminar is specifically tailored to address the unique challenges faced by this diverse audience. In today's fast-paced and highly competitive business environment, staying ahead of the curve is paramount. However, many professionals within this target audience encounter obstacles that hinder their progress, such as outdated work methods, inefficient processes, limited resources, and difficulties in keeping up with technological advancements.
Attending this seminar will provide participants with invaluable insights and actionable strategies to overcome these challenges. By gaining a deeper understanding of industry best practices and emerging trends, attendees will be equipped with the tools necessary to optimize their work processes, boost productivity, and unleash their full potential in the ever-evolving business landscape. This seminar is a prime opportunity to bridge the gap between current practices and future success, ensuring that professionals in all fields can thrive amidst the rapidly changing business landscape.
Website Innovator's Mission
Website Innovator is on a mission to empower the Maryland community by harnessing the power of AI tools. We firmly believe in the values of self-love, team collaboration, and community support. Through our educational initiatives, we are dedicated to equipping Maryland's small businesses with the necessary skills and insights to thrive in the digital landscape while maintaining strong connections to real-life sales. Our ultimate goal is to revolutionize the web into a dynamic platform for effective outreach and discovery, enabling businesses to tap into new niches and expand their reach. We invite you to join us on this exciting journey as we create a vibrant space where businesses can flourish and forge meaningful connections with their target audience. Together, let's unlock the true potential of your business in the digital age.
Effects to expect
Unlock the transformative power of AI and revolutionize your business with our targeted seminar. Discover how harnessing AI in critical areas such as customer service, marketing, and sales can give you a competitive edge and drive rapid business growth through innovative strategies. Our seminar will equip you with the tools and knowledge to leverage AI technology, enhancing productivity and streamlining daily tasks for improved efficiency and increased output. Dive into the realm of AI-powered customer service and learn how it can elevate the overall customer experience, fostering lasting brand loyalty. Don't miss this opportunity to join us at the seminar and unlock the full potential of AI for your business, propelling it to new heights of success.
Seminar bonuses
When you register for the seminar, we want to give you something special in return - a complimentary one-hour one-on-one consultation tailored specifically to your business needs. This exclusive session will provide us with the opportunity to deeply understand the challenges you face and develop customized strategies that will drive sustainable business growth.
By joining us at the seminar, you will embark on an exciting journey where we will together create new and innovative strategies to propel your business forward. We will explore the latest trends and technologies, exchanging valuable insights and knowledge to unlock the full potential of your business.
To learn more about the seminar and secure your spot, simply click on the link below. We eagerly anticipate welcoming you to the event and working collaboratively towards achieving your business goals.
https://mcspider.com/AI_seminar