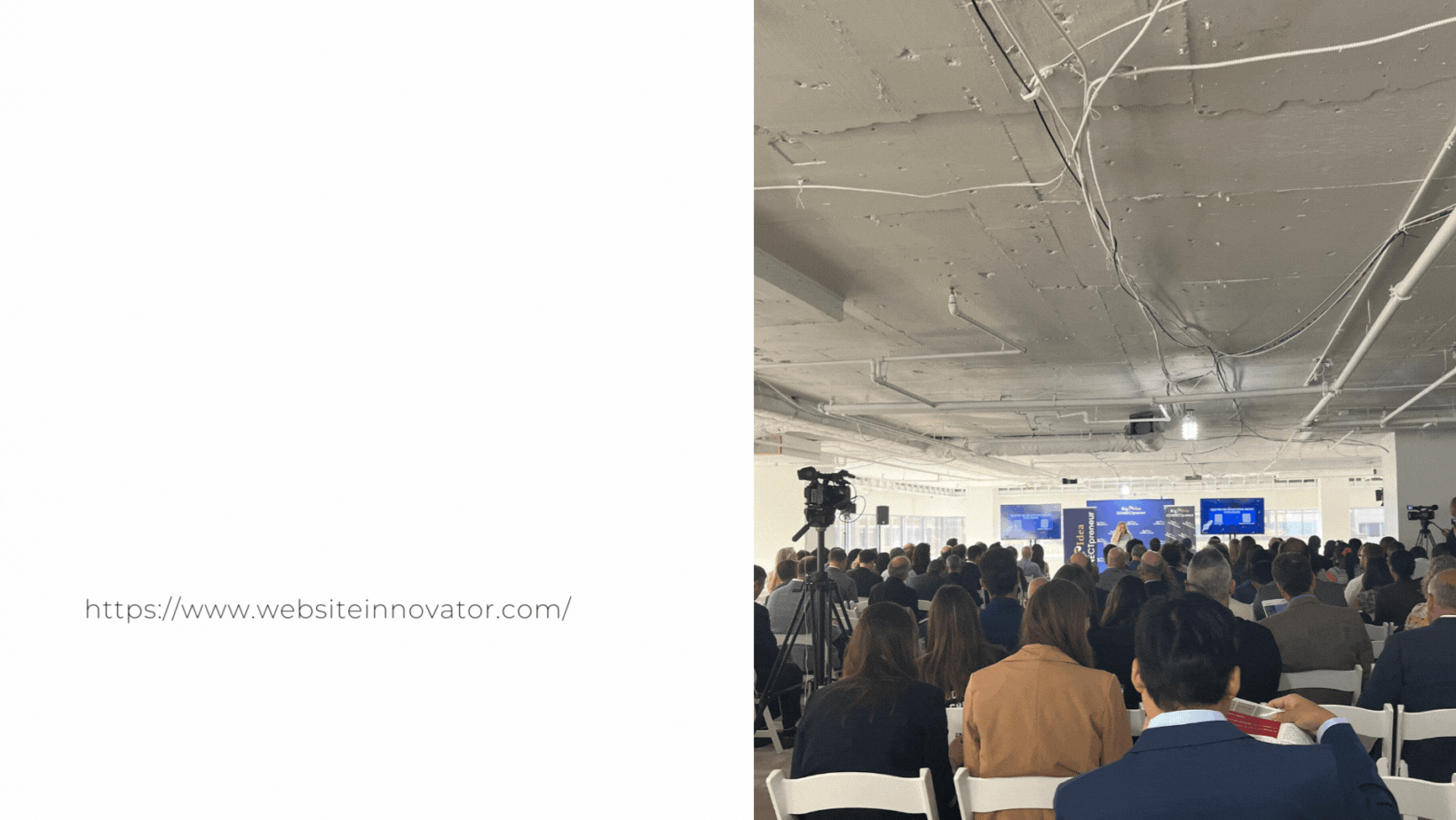 Unpacking the Future: Highlights from the Big Idea CONNECTpreneur Event
Unpacking the Future: Highlights from the Big Idea CONNECTpreneur Event
Delving into Learning and Exploring Innovation
At Website Innovator, we pride ourselves on our unwavering commitment to professional website design and development. To continue staying at the forefront of industry trends, we participated in the esteemed Big Idea CONNECTpreneur event on September 21.
The idea of the event in pushing the boundaries of innovation and bringing together the brightest minds in the industry. We immersed in a vibrant atmosphere buzzing with creativity and forward-thinking. The lineup of esteemed speakers shared their expertise on the latest trends in technology, business, and entrepreneurship. At Website Innovator, we have a strong drive to immerse ourselves in the world of innovation. It was a great experience to gain valuable insights, discover groundbreaking ideas, and connect with like-minded individuals who share the passion for innovation.
An Exclusive Confluence of Innovators and Investors
The Big Idea CONNECTpreneur event aimed to seamlessly connect budding entrepreneurs with experienced investors. With CONNECTpreneur's stellar reputation for nurturing impactful connections and facilitating investment ventures, the event provided an unmatched platform to amplify business growth. True to its reputation, the event showcased the essence of innovation, attracting a notable ensemble of professionals. These attendees, stemming from diverse industries and varied backgrounds, congregated to share insights, learn from one another, and collaborate. The meticulously designed sessions provided profound insights into topics pivotal to the current technological landscape.
Deep Dives and Discoveries
The range of topics addressed was both vast and enlightening. From discussions about emerging tech companies and their groundbreaking innovations to community-driven insights highlighting regional growth, each session offered important insights. Notable sessions included the Showcase of Emerging tech companies and an in-depth look into the transformative capabilities of AI, illustrating how it's reshaping our digital future.
Fostering Connections and Collaborations
One of the event's undeniable strengths was the emphasis on networking. Interacting with industry leaders, absorbing wisdom from the speakers, and engaging in stimulating discussions with peers, the event was a goldmine for meaningful connections. We are enthusiastic about translating these connections into collaborative ventures and innovations in the future.
Looking Ahead with Enthusiasm
For us at Website Innovator, such events are more than just learning opportunities. They refuel our passion and drive. This experience has fortified our dedication to excellence, and we're more motivated than ever to foster valuable partnerships and delve deeper into the insights shared by our industry peers.
As we forge ahead, we remain committed to the tenets of innovation and collaboration that define our industry. To all those intrigued by the vast landscape of website design and development, know that our doors are always open. Together, let's shape the future of digital experiences.