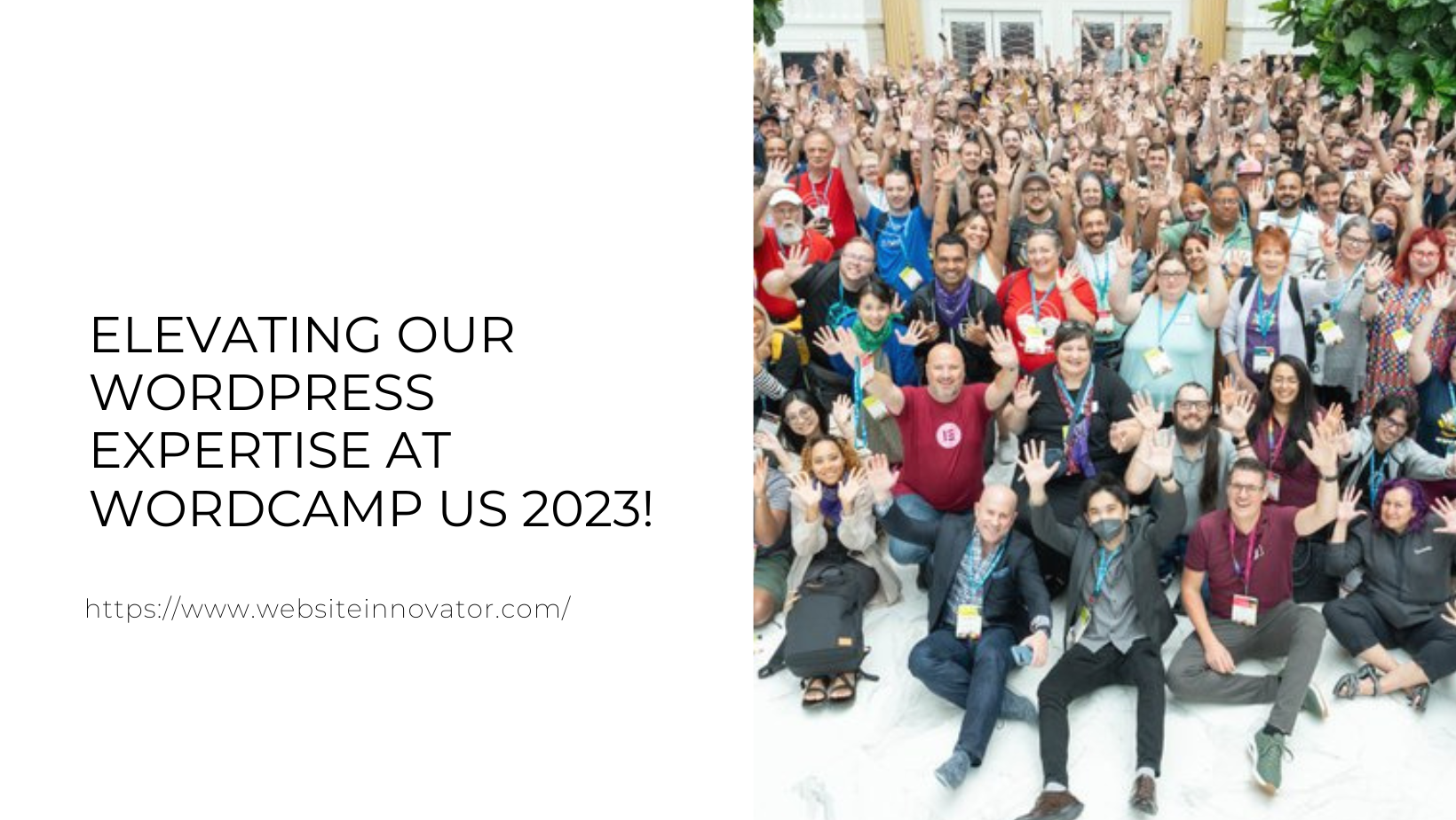 Elevating Our WordPress Expertise at WordCamp US 2023
A Journey of Learning and Collaboration
The air was buzzing with anticipation and excitement as we stepped into the vibrant surroundings of the Gaylord National Resort & Convention Center, the grand venue for this year's WordCamp US, held from August 24th to 26th. With a rich history of 20 years in the dynamic world of social media marketing, we were eager to immerse ourselves in what promised to be a rich learning experience, especially given that WordPress is the powerhouse behind 43% of all websites globally.
A Gathering of Minds
This year's occasion witnessed a remarkable assembly of more than 2,000 individuals, all bonded by a collective enthusiasm for WordPress. Participants arrived from diverse backgrounds, carrying with them a diverse range of insights and proficiency. The sessions were meticulously crafted to promote learning and partnership, delving into a spectrum of captivating and forward-looking subjects.
Insights and Innovations
The array of topics discussed were as vast as they were inspiring. NASA's recent initiatives in web modernization through WordPress marked a significant highlight, showcasing the limitless potentials of this platform. Additionally, insightful discussions on leveraging WordPress to make a global impact and fostering digital inclusivity formed the core of the event's agenda.
Accessibility was a recurring theme, highlighting the necessity of creating digital spaces that are inclusive and equitable, ensuring that individuals with disabilities are not left behind in the information age. This is a mission that resonates deeply with us, and we are eager to integrate these learnings into our strategies.
Networking and Collaboration
The event provided an excellent platform for building meaningful connections with like-minded individuals, paving the way for new ideas and opportunities. We were able to gain valuable insights from the various speakers, as well as take part in the lively conversations with fellow attendees. Networking was a major focus throughout the event, and we are looking forward to leveraging the connections we made to drive the next wave of innovation.
Stepping into the Future with Renewed Vigor
At Website Innovator, our path has consistently been guided by an insatiable curiosity and a profound love for learning. This event has ignited our enthusiasm even further, inspiring us to cultivate valuable relationships with potential partners and explore our industry peers' insights more deeply.
As we continue to stride forward, embracing innovation and nurturing partnerships, we invite fellow WordPress aficionados to join us on this exciting journey. Our doors are always open to those seeking guidance or assistance with their WordPress sites. We are here to support you, every step of the way!