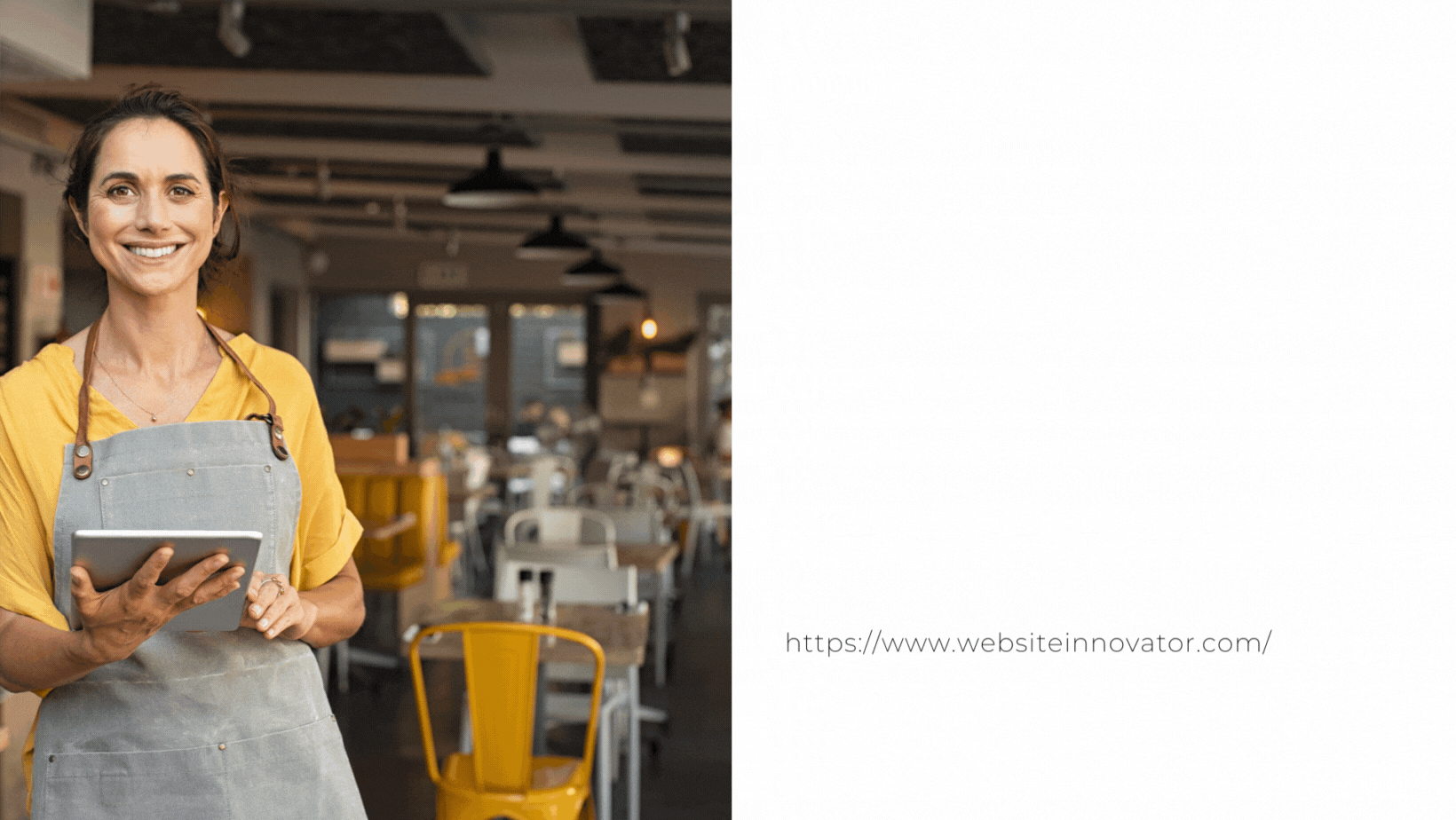 Online Ordering System That Can Be A Game Changer To Your Business
Embark on the future of restaurant management with Website Innovator's Online Ordering System. In this digital age, our lives revolve around our smart devices, making everything accessible with a few clicks - even food. The era we live in has something for everyone, whether you're a consumer or a provider. As consumers increasingly expect online ordering capabilities from restaurants, not having an online ordering system in place can mean missed opportunities for exponential business growth. By embracing this technology, you not only simplify your customers' lives but also position your business prominently in the competitive market. Simplify the online ordering process for both you and your customers. Make your restaurant future-ready today!
Our user-friendly platform ensures a seamless online food ordering experience on various devices. Customers can place orders at their convenience, anytime and anywhere, without compromising their privacy or interrupting their daily activities. Quick service and rapid response times ensure a smooth online ordering experience.
Our all-in-one solutions cover everything from food takeout to managing delivery apps, simplifying restaurant management. The process is incredibly straightforward:
1. Place Your Order: Whether you're using a mobile phone, tablet, laptop, desktop, or Chromebook, you can easily create your order on our website.
2. Check New Orders: Restaurants receive and check new orders across all devices, with instant notifications sent via text messages and emails.
3. Preparation Begins: Once checked, your chosen restaurant starts preparing your meal.
4. Meal's Ready: As soon as your food is ready, you'll receive a notification.
5. Pick Up & Enjoy: Collect your order, savor the taste, and leave us your feedback. We value every comment!
At Website Innovator, we take pride in being your premier destination for restaurant-focused web solutions. Our expert team serves up sizzling designs and robust functionalities, ensuring a seamless transition to the online culinary world. Say goodbye to hidden fees and hello to lower processing costs. We believe in offering premium services without the hefty price tag, allowing you to invest in ingredients, not overpriced digital services. Our team is always ready to assist, ensuring your online journey is as delightful as your food.
There's no better time than now to step into the world of digital convenience. As more consumers transition to online ordering, don't miss out on this opportunity to elevate your restaurant's operations with Website Innovator's Online Ordering System.
Online ordering isn't just about placing orders; it's about reaching the right people at the right time, and we can help you do just that!
Learn more: Online Ordering System