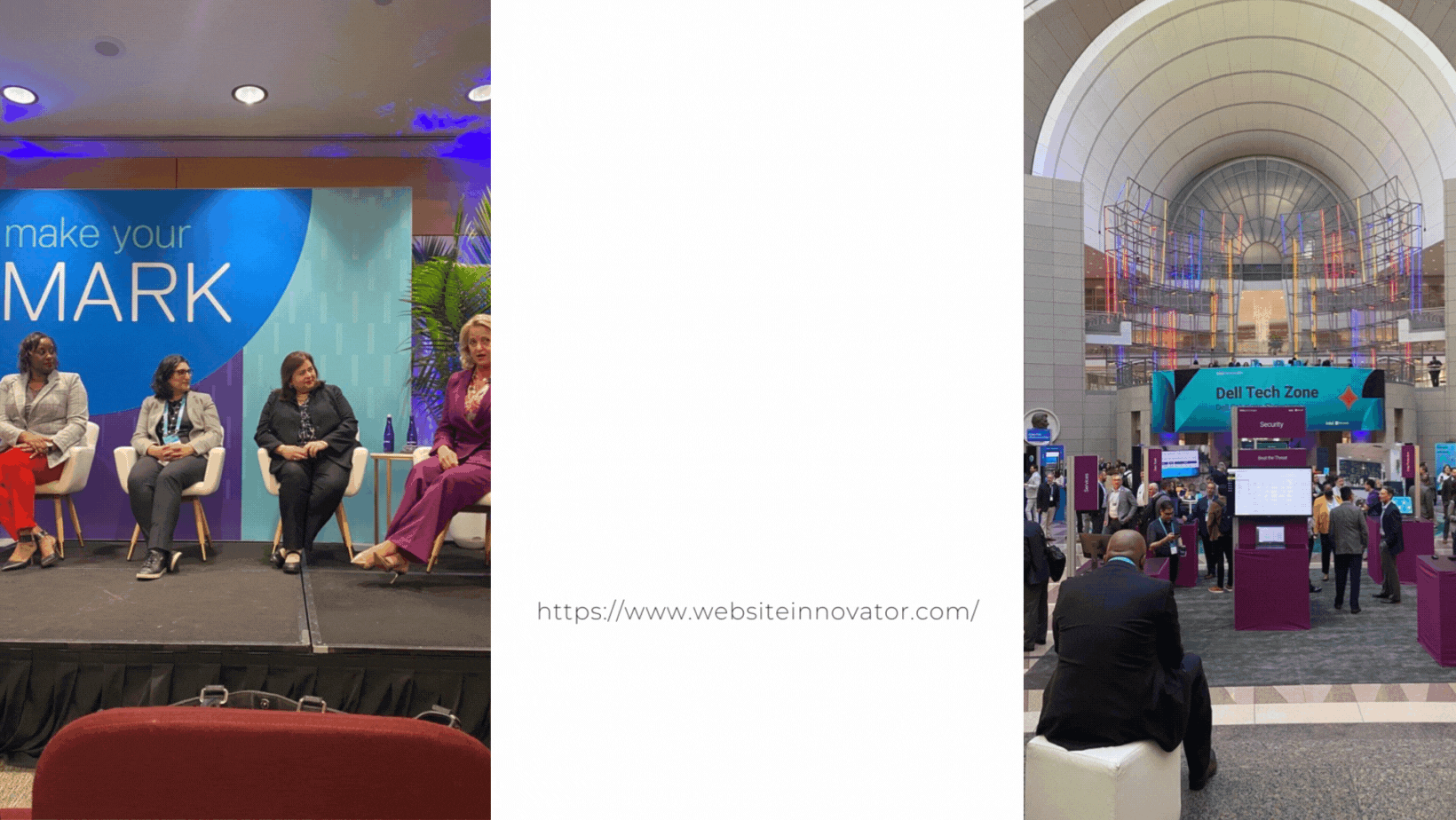 Navigating Tomorrow: Insights from the Dell Technologies Forum
The digital age is constantly evolving, with new technologies bringing forth unprecedented opportunities and challenges. It's events like the Dell Technologies Forum that shine a light on these rapid developments, offering insights into where the world is headed.
A Meeting of Technological Innovations
Leveraging Website Innovator's rich experience in championing innovation, we recently had the honor of attending the Dell Technologies Forum. This event is not merely a gathering but an enriching journey into the heart of technology. At the Dell Technologies Forum, the ethos is clear: Transform ideas into innovation faster. It's a space where emerging trends, pioneering technologies, and visionary leaders converge, offering profound insights that can reshape the future.
Trends of Tomorrow: Delving Deep
From AI to IoT, cloud computing to cybersecurity, the forum served as an encyclopedia of the latest tech developments. A standout segment was the exploration of Generative AI and its monumental potential in reshaping business efficiency and bolstering employee productivity. Such groundbreaking revelations illustrate how close we are to a future where technology and human ingenuity align seamlessly.
Mark Your Mark: Empowering Women in Tech
Another notable highlight was the "Mark Your Mark Panel." This forum centered on the stories and journeys of women in technology. The strength, resilience, and sheer brilliance of the panelists were evident. Their compelling dialogue emphasized the importance of establishing a distinct presence in this field and advocating for gender equality. At Website Innovator, the ethos of gender equality and women's empowerment is embedded deeply. We believe that diverse teams bring diverse solutions.
The Website Innovator Promise
Consistently guided by our deep-rooted passion for learning and innovation, events like the Dell Technologies Forum serve as fuel to our ever-burning flame of curiosity. They remind us of our responsibility to stay updated, to keep innovating, and to always strive for excellence. As we move forward, our mission remains clear - to blend technology and creativity in ways that help businesses thrive.
For all tech enthusiasts, business leaders, and curious souls: if you're pondering about innovating your website or eager to dive into the latest in tech, Website Innovator is here for you. Our team of technology experts is prepared to answer your queries and collaborate with you. Let's transform your visionary concepts into palpable realities.