* At Website Innovator, we value every project regardless of size or budget. Our team is dedicated to providing top-quality services tailored to your unique needs, ensuring exceptional results and long-term partnerships. Since 2014, we've served more than 15 customers, demonstrating our commitment to excellence and client satisfaction.
LHIC (Howard County Local Health Improvement Coalition)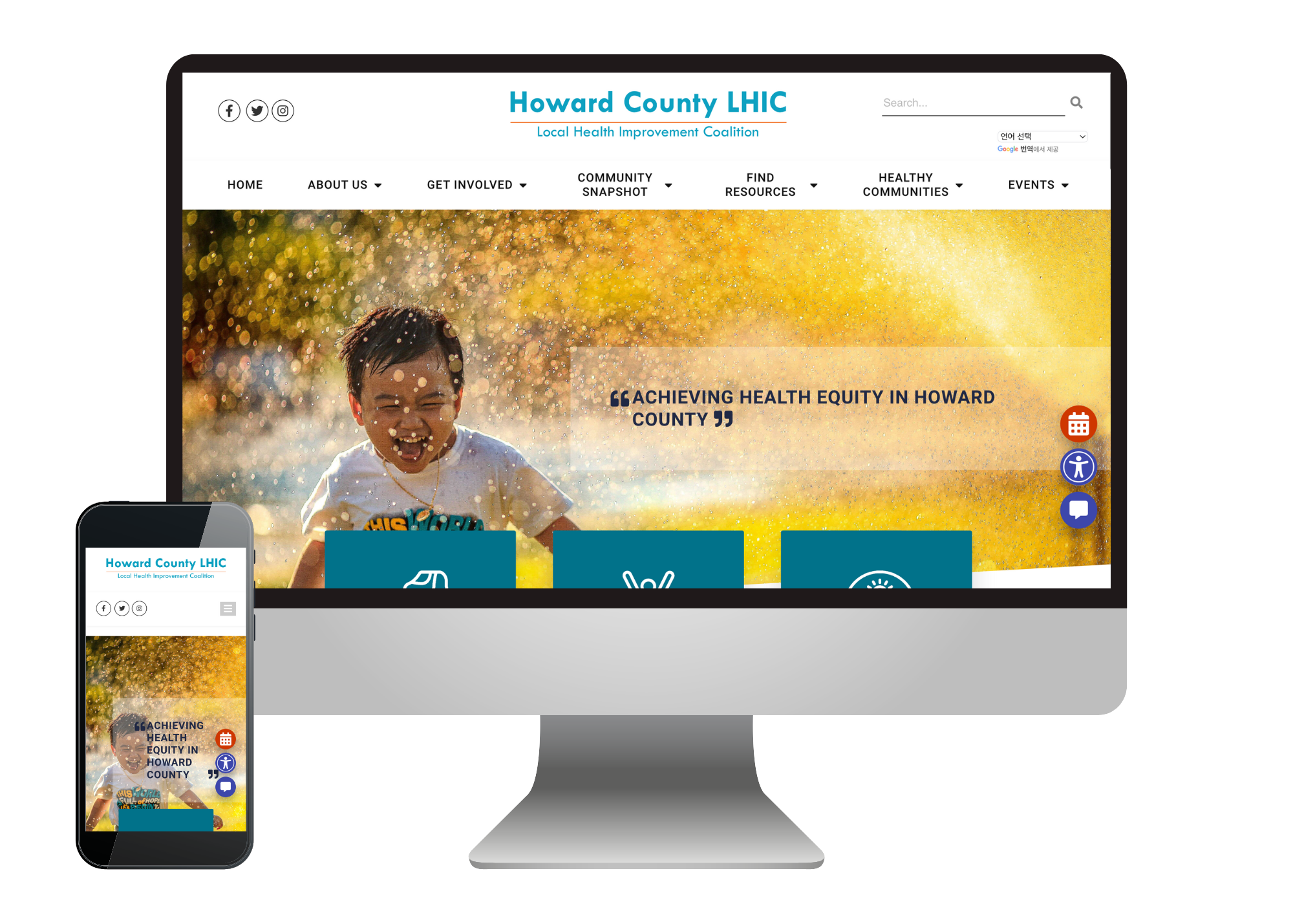 10/16/2021
The HCLHIC works to improve health outcomes and reduce health disparities in Howard County. We have participants from several organizations who bring a variety of perspectives to our work. We also seek participation from individuals who have direct experience with health disparities issues. The mission and achievements of the HCLHIC are directly related to the participation and commitment from all the members in making all of our goals a reality. We hope this site gives you a deep understanding of who we are and the work that we are doing in Howard County.
---
Category:
Government
---
Services performed:
Website Design
,
Web Application Development
,
Content Management
,
SEO
, Online Training,
System Migration
---
Review from LHIC (Howard County Local Health Improvement Coalition)
Responsiveness!
HOWARD COUNTY LOCAL HEALTH IMPROVEMENT COALITION
AAHI (Asian American Health Initiative)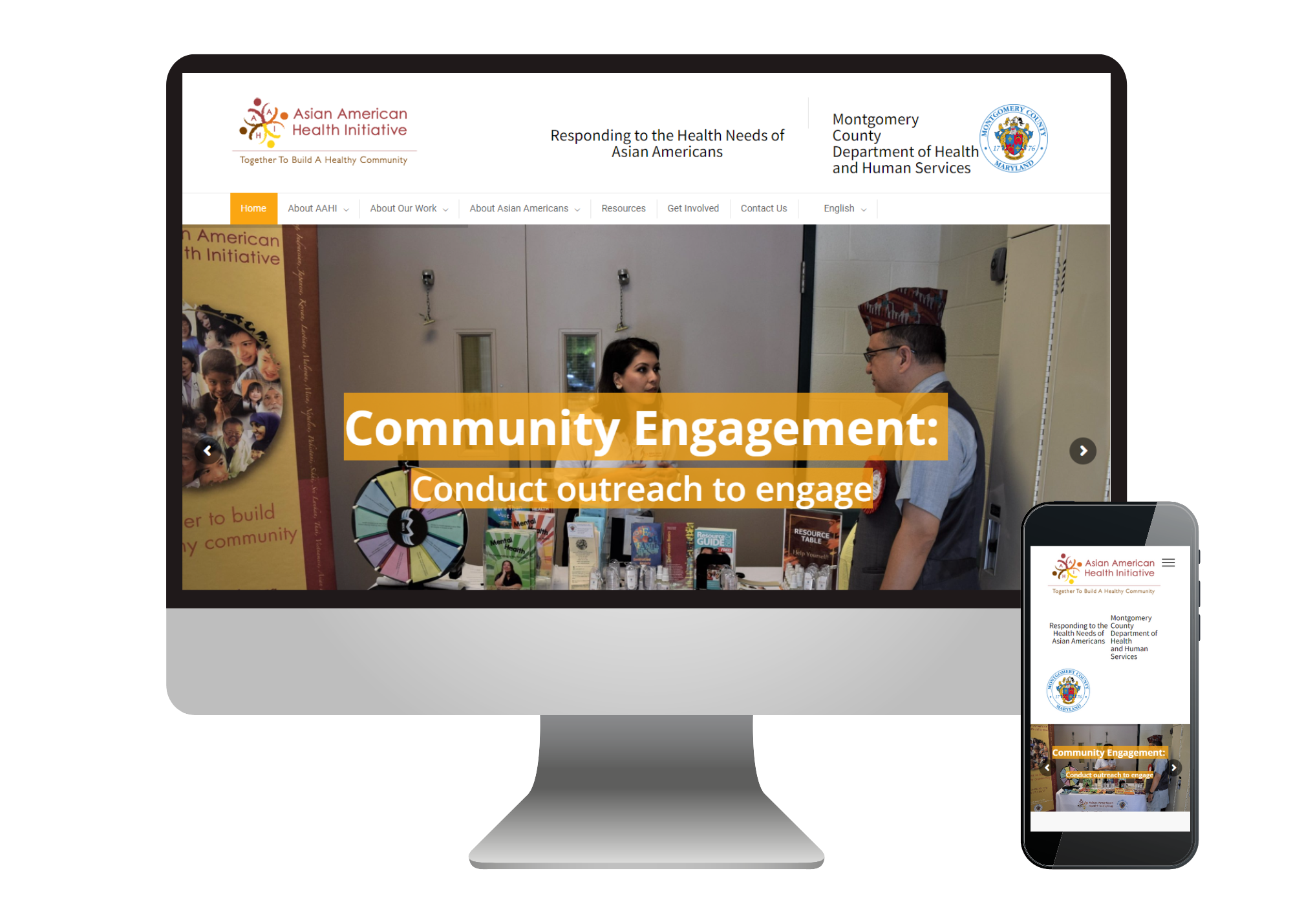 5/18/2020
The mission of the Asian American Health Initiative (AAHI), part of the Montgomery County Department of Health and Human Services, is to improve the health and wellness of Asian American communities in Montgomery County by apply equity, community engagement, and data-driven approaches.
---
Category:
Government
---
Services performed:
Website & SNS Management
,
Content Management
,
Multi-Lingual
, Online Training,
System Migration
---